Welcome to Primark Healthcare
Live longer and healthier lives with Primark.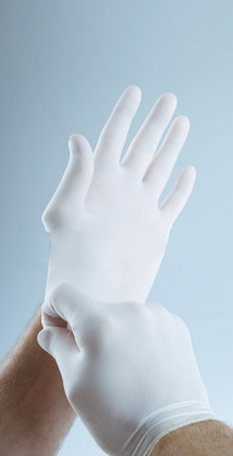 About Primark Healthcare
Increasing demand for high quality products in the healthcare and heightened concern about the prevention of allergies have made the development and production of medical gloves a specialist area. Primark Healthcare Pvt. Ltd. is one of India's largest manufacturers of premium quality surgical and examination gloves.

Primark has the broadest range of surgical and examination gloves available in the market. It also specializes in customizing protective non-woven apparel as per the specifications provided by clients. The Brand name 'Primark' is truly synonymous with premium quality, optimal protection and superior comfort. more...
Our Products
EVA Examination Gloves

With a low allergenic profile, EVA gloves are the practical choice for healthcare

Read More..

Latex Examination Gloves

Disposable, Ambidextrous and Textured Low Pinhole Level, Conforming to AQL 1.5,

Read More..

Latex Surgical Gloves

Reduce problems with skin irritation in the O.R. Manufactured and packed under

Read More..
Packaging

Primark Healthcare is recognized nationally and internationally for its tradition of excellence in care. We design quality
more...
Quality Policy

As we manufacture quality range of different surgical / medical disposable products, we strictly adhere to quality control measures.
more...
Contact Details
Primark Healthcare Pvt Ltd
P-46A Radha Bazar Lane,
Kolkata - 700001, India
TEL: +91-33-40054710
FAX: +91-33-22254468
Email: info@primarkhealthcare.com
Website: www.primarkhealthcare.com